Ok... I'm back to share some Earth Day awesomeness that I came accross today.
1. Special Edition Earth Day Healthy Home Kit

(Available starting April 22)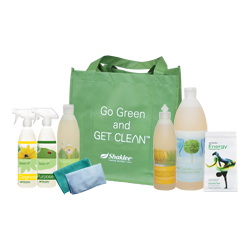 For a limited time starting on Earth Day (April 22) Shaklee is offering

limited edition
Basic H2® (16 oz)
Two Spray Bottles
Get Clean Super Microfiber Cleaning Cloths
Get Clean Dish Wash Liquid Concentrate
Get Clean Fresh Laundry Concentrate (32 oz)
Shaklee Energy™ Chews
2.
Earth Day 8×10 Printable Freebie
I came accross this 8x10 Freebie from
Nothing But Country
. How cute is this??
They are also offering your
own free Printable
.
3.
How about a
Earth Day Dessert
?
I'm pretty sure we have all the ingedients. Check out
A pretty Life in the Suburbs
for some ideas on how we can make a difference and make our world a little greener. (I'm already doing most of them. :-))
Well, I'm off to Startbucks for my Free Coffee. (They are giving free coffee/tea to anyone with a reusable mug). I'm also going to ask for some used coffee grounds for my composter, and veggie garden that I will show you soon.
What are you up to today?