Just wanted to give you a quick reminder that the
with purchase of at least $30 member's ends tomorrow Friday, May 20th.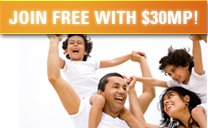 So why is it a big deal to get the
FREE Membership
?
A Shaklee membership gives you…
15% discount (off retail prices) on product purchases
Special promotions, offers and discounts
Unconditional money-back guarantee
Here are some of my favourite Products that I always recommend if you are just starting off.
Scour Off™ Heavy-Duty Paste
Great for the toughest cleaning challenges. Natural ingredients remove the toughest dried-on splatters and spills, burned-on grease, baked-on food, and sticky messes without hazardous chemicals or toxic fumes.
Scour Off is made from natural mineral abrasives and biodegradable cleaning agents; it does not contain chlorine, bleach, or dye.
Scour Off gently removes stains other cleansers can't and is great for cleaning tubs, ovens, sinks, and tiles.
It will even remove rust, and is great for cleaning these surfaces: copper, grout, cement, ceramic, and imitation marble.
Basic H2® Organic Super Cleaning Concentrate
This little 473 mL bottle creates an unbelievable 181 litres of super-safe, really powerful all-purpose cleaner.
For all-purpose cleaning:
Add 1.25 mL (1/4 tsp.) to 473 mL (16 oz.) of water.
For windows, glass, and mirrors:
Add 1 to 2 drops to 473 mL (16 oz.) of water.
For degreasing:
Add 7.5 mL (1.5 tsp.) to 473 mL (16 oz.) of water. For bigger jobs, add 60 mL (2 oz.) to 3.8 L (1 U.S. gallon) of water
Nature Bright® Laundry Booster and Stain Remover
A bleach alternative for stains on multiple surfaces. I add a little scoop to my wash. For tough stains (I add a little water and rub it in to the stain).
Dish Wash Automatic Concentrate
(phosphate-free formula for dishwasher use)
I'm still amazed how little I have to use to get a really good clean. I don't have to rinse my dishes anymore.
If you have been wanting to take try
Shaklee Cleaning Get Clean products,
this is a great time to get a Free Membership too.
You can order any of these products through my Online Shaklee Shop.
Remember before you check out, sign up as member (you will not be charged).